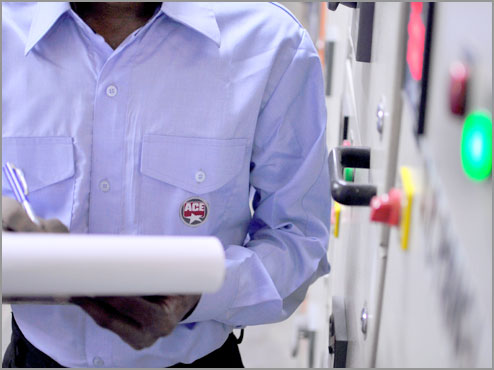 M & E Maintenance
Our services are about more than just maintenance of your systems. They are about managing your assets and maintaining the investment you have made in your facility.
ACE provides expertise and personnel for the proper maintenance of Electrical and Mechanical systems including HVAC, Plumbing, STP, Carpentry, Painting, Masonry, Building Management Systems, Repairs & Replacements, Lift & Escalator Services, Handyman Services, Fire Safety, CCTV operators etc.
Our M&E services encompass comprehensive planning, management and documentation for all the above and can be taken as a single service or as part of a wider FM solution.